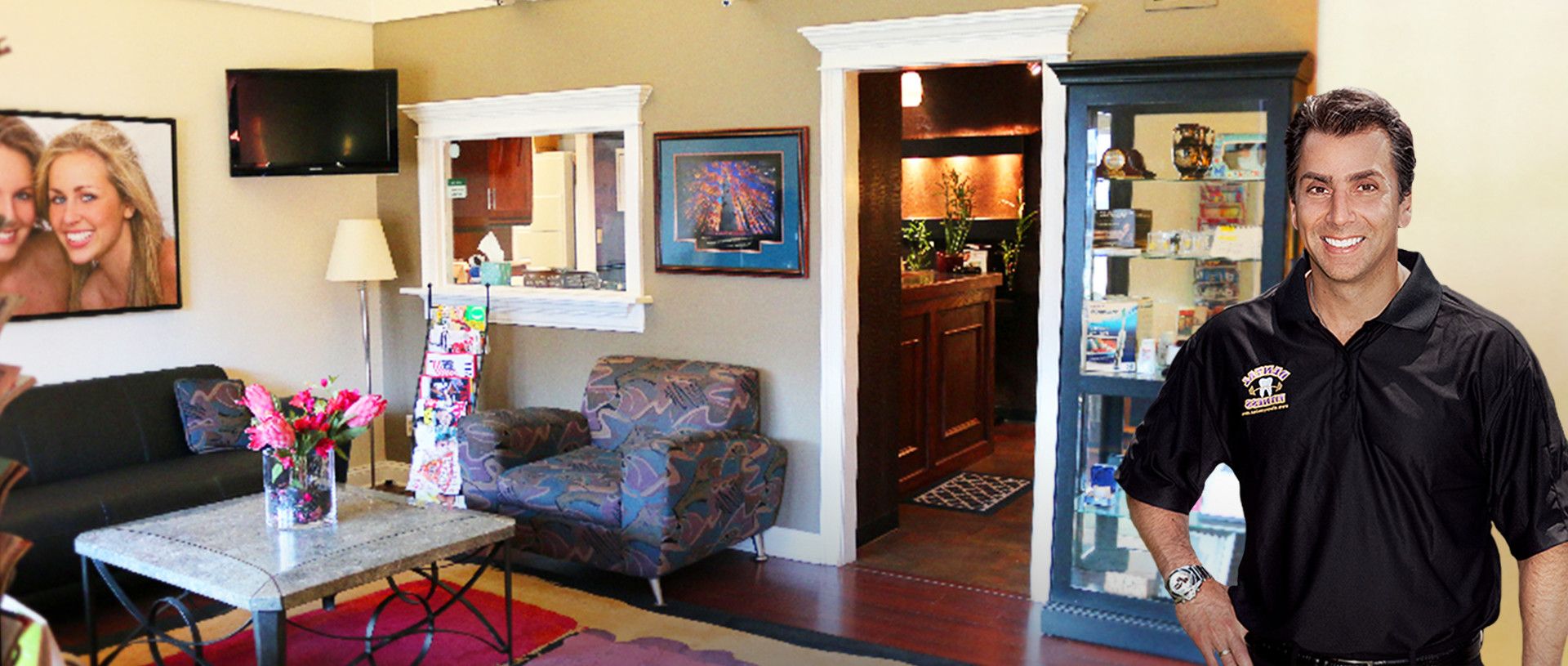 Comprehensive, Cosmetic & Family Dentistry
We Provide the Most Professional Service
Dr. Frank, dentist in Albany, NY provides an experience that will leave you saying, "Wow, that was the best dental visit I have ever had!" Whether you desire a smile-makeover or replacement of failing restorations, it is a combination of our commitment to higher learning, modern technology and a compassionate team that creates your memorable experience!

Learn More
Meet Dr. Andrew T. Frank
Dr. Frank is a graduate of Emory University '87 and The University of Pennsylvania School of Dental Medicine '91. He completed a residency at the VA Medical Center in Albany. Dr. Frank's education has not stopped there. Since his residency, he has attended hundreds of hours of continuing education and will continue to do so in order to provide his patients with optimum care.

​​​​​​​He has two beautiful sons, Zachary and Nicholas. When not creating beautiful smiles, Dr. Frank and his family enjoy football and traveling.

Learn More
Our Services
We believe in the theories of modern dental care which do not support the old premise of "When it hurts - fix it". Through proper preventative care and regular checkups, we believe that it is highly likely that most of our patients can expect to keep all of their teeth for the rest of their lives.
Dental Implants

Implant Retained Dentures (Hybrids)
Implant Assisted Dentures

Bleaching
A Preview of Your Experience
Technology
Experience the Gentle Difference
At Albany Smiles in Albany NY, our dentist Dr. Frank and his team of dental professionals utilize the latest technology available to dentists in Albany to ensure that your teeth not only look their best but are also at their healthiest.

Some of the dental technology and equipment we use includes:
• Cerec Restorations •Intra-oral Camera
​​​​​​​• Laser Dentistry • VELscope Device

​​​​​​​View Technologies
Cosmetic Dentistry
Comfortable, State-of-the-Art Care
Dr. Frank, dentist in Albany, NY, provides an experience that will leave you saying, "Wow, that was the best dental visit I have ever had!" Whether you desire a smile-makeover or replacement of failing restorations, it is acombination of our commitment to higher learning, modern technology and a compassionate team that creates your memorable experience!

View Cosmetics
Testimonials
My recent visit might have been the best appt. ever _ the procedure went smoothly, the discomfort was minimal and the amount of anesthetic seemed perfectly.e. minimal lingering numbness or after effects.
​​​​​​​​​​​​​​​​​​​​​​​​​​​​​​​​​​​
--John S.​​​​​​​
Leave a Review
span widget
​​​​​​​


span widget
span widget
Dr. Frank completed a smile makeover for me & I am overjoyed with the result. I am very particular about the health & appearance of my teeth- I feel I look amazing with a sparkle that I love. I believe I could not have achieved this anywhere else... Perfection is a great word to describe It! I have been smiling ever since. He is truly a gifted cosmetic dentist!
​​​​​​​
--Lisamarie G.​​​​​​​
Leave a Review
​​​​​​​


span widget
span widget
I have nothing but good to say about my experiences at Dr. Frank's office. He and his staff are thorough and compassionate professionals who truly care about the comfort and understanding of the their patients! I highly recommend!

--Leslie B.
Leave a Review